Springboard to Success:
How to Up Your Franchisee Management Game

Springboard to Success:
How to Up Your Franchisee Management Game
ON-DEMAND:

Managing People in Information Manager
Are you struggling to keep track of the people in the FranConnect system? Whether they're an Owner, Employee, or User, it can be tough to manage all their unique roles and access levels. But don't worry, we've got you covered. In this training webinar, we'll walk you through the brand-new People tab and show you how to simplify your information management. From multi-unit employees to easy record access, you'll be amazed at how much easier your life can be with the People tab. So don't miss out on this game-changing session! 
ON-DEMAND:

 Managing Entity Owners
Get ready to clear up the confusion around managing entity owners in FranConnect's platform! In this webinar, we'll dive into the ins and outs of individual owners, multiple levels of entities, and how regions fit into the picture. Plus, we'll showcase some new entity features that will make your life easier by allowing you to relate entities as parents, children, and siblings. Say goodbye to keeping track of documents in a jumbled mess – join us for this discussion and get organized!
May 25th:

Streamlining the User Experience in Information Manager
Join us for a webinar on streamlining your user experience, where we'll introduce the sleek and efficient Store Summary tab. Say goodbye to endless scrolling and hello to easy access to your favorite tools – you can even pin them to the top for ultimate convenience! And for those who prefer a more minimalist approach, we'll also show you how to limit the tabs you see for a clean, intuitive experience. Don't miss out on this opportunity to simplify your workday!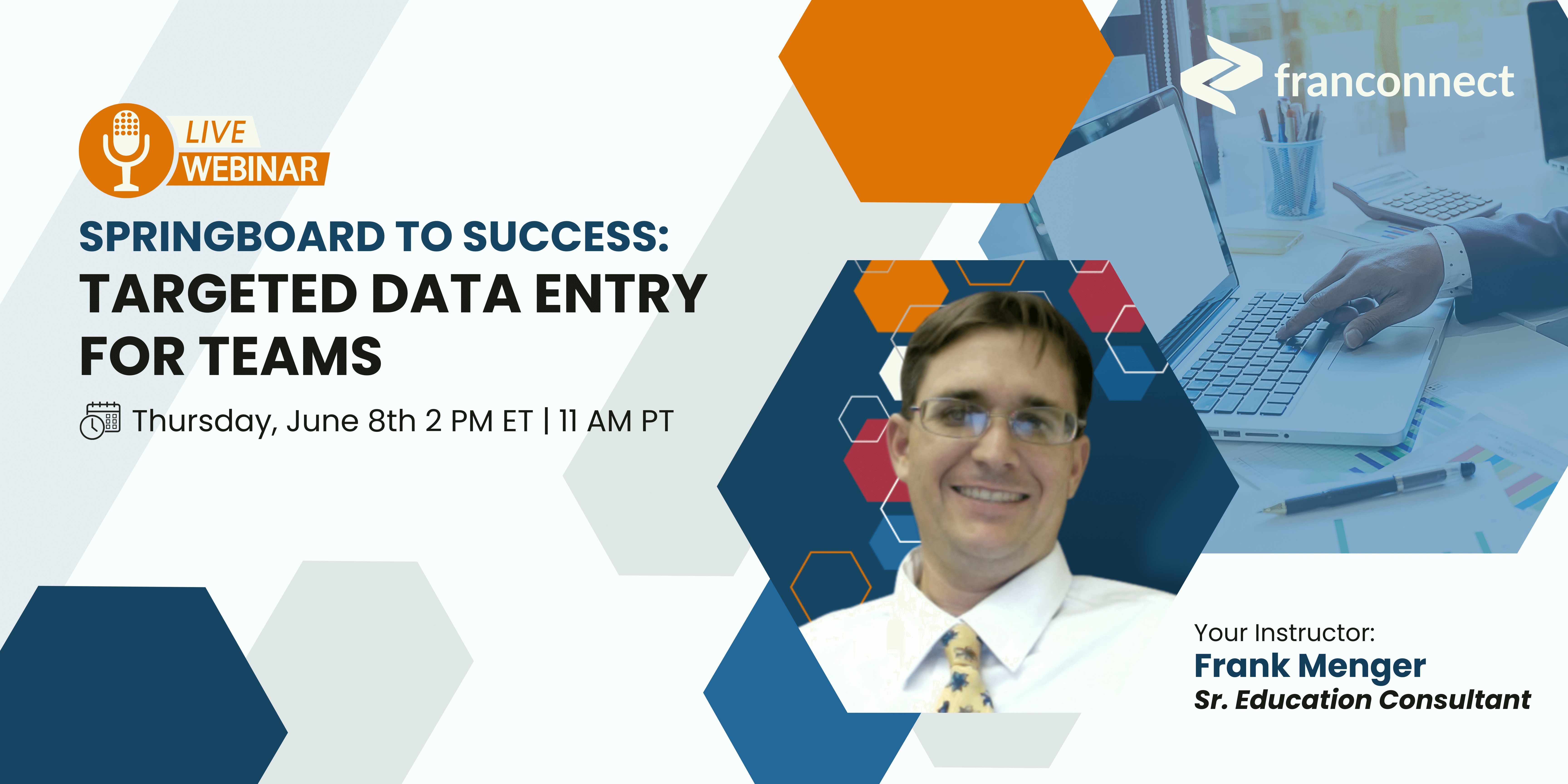 June 8th:

Targeted Data Entry for Teams
Looking to improve your team's data entry experience? Say goodbye to the hassle of navigating through multiple tabs to input information. With targeted data entry using web forms, each team member can manage their assigned portion of the record with ease. Plus, you can customize tabs for specific departments like legal and real estate to streamline the process even more.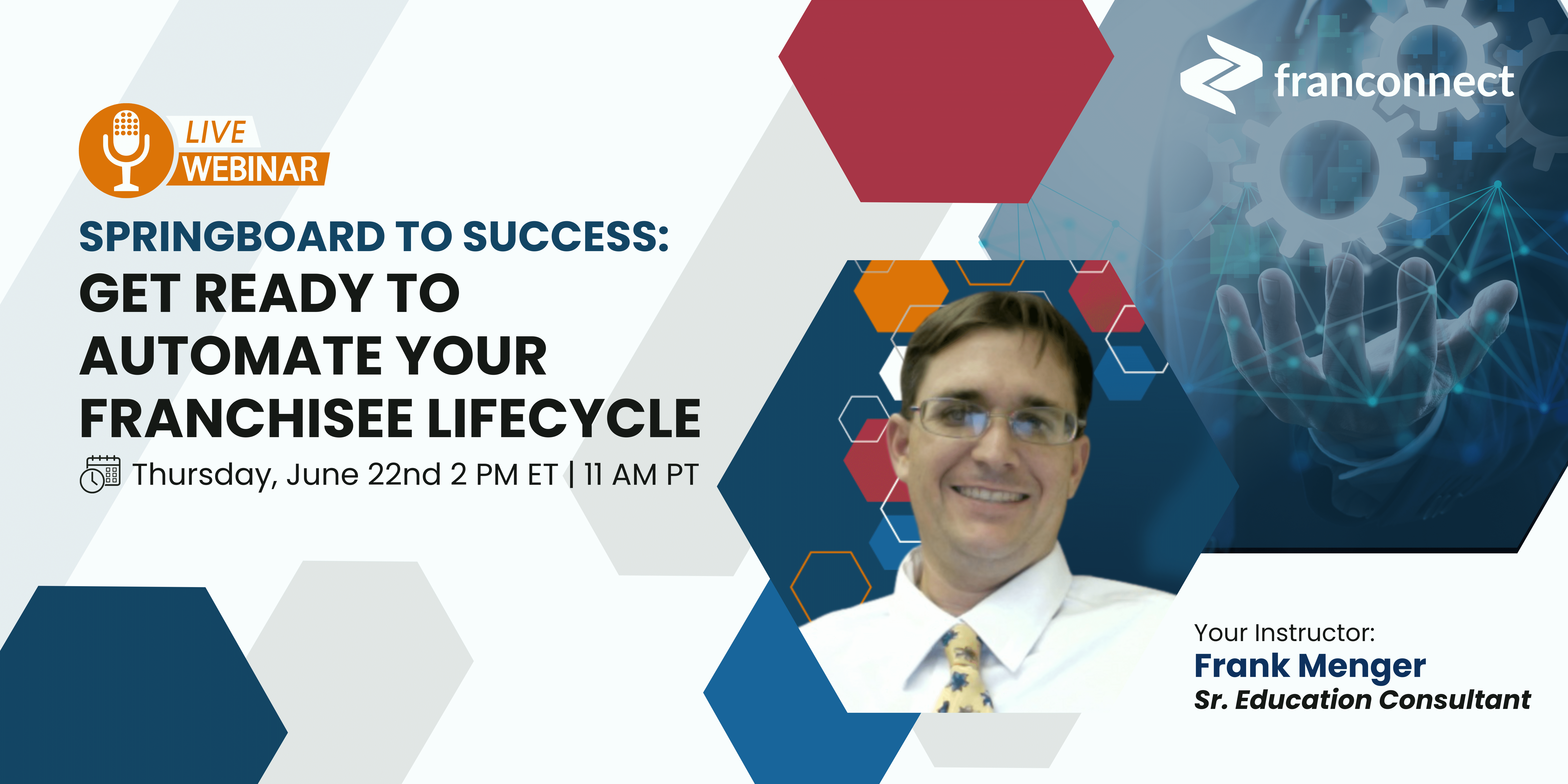 June 22nd:

Get Ready to Automate Your Franchisee Lifecycle
Join us for an exciting webinar on automating your franchisee lifecycle with FranConnect's platform. Discover how to effortlessly track key expiration dates for leases, insurance, and franchise agreements, streamlining the renewal process like never before. Plus, we'll reveal other innovative use cases for workflows and web forms to easily collect and update important data. Don't miss out on this game-changing knowledge!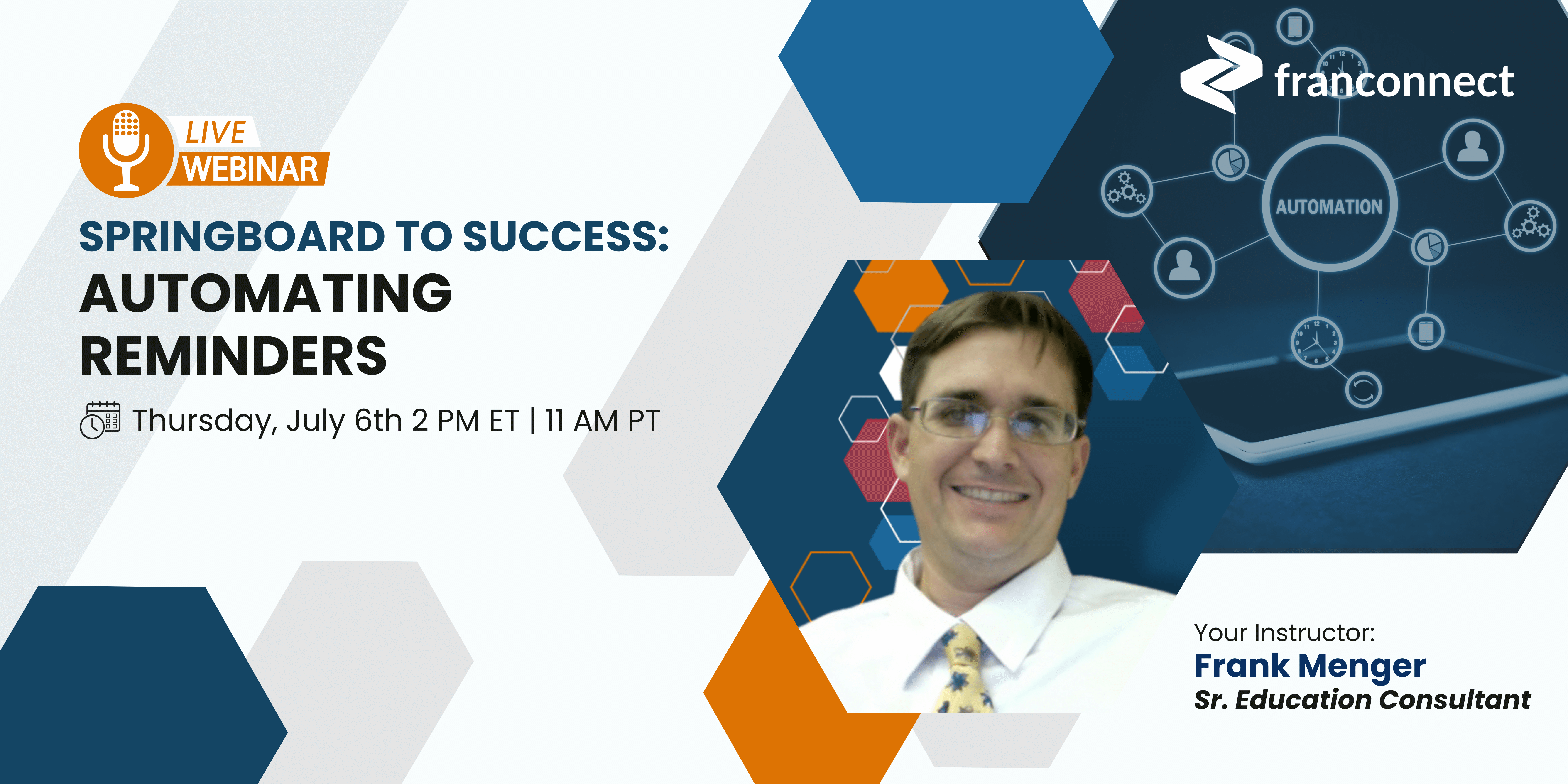 July 6th:

Automating Reminders
Join us for a dynamic and informative webinar where we'll show you how to supercharge your FranConnect Foundation module with automated reminders. Are you still manually tracking renewals and updates? Discover how workflows and webforms can streamline your process and provide you with timely notifications. Don't miss out on this chance to optimize your FranConnect experience!
Additional
On-Demand Training Resources